488 MADISON
YONA CONDOS
REPRESENTED BY CORCORAN | TONI MARTIN
UNIT 2 | TRIPLEX
ESTIMATE PRICE: $1,595,000
ESTIMATE CC.: $692.07
4 BED | 4.5 BATH
APPROX. 2,160 SQUARE FOOT
UNIT 1 | DUPLEX
ESTIMATE PRICE $999,000
ESTIMATE CC. $400.52
2 BED | 2 BATH
APPROX. 1,440 SQUARE FOOT
STORYBOOK BEGINNING
Yona Condos is where the classic Bedford Stuyvesant brownstone was redefined for the modern buyer with a palate for luxury—it is the precursor for a life deserved. This masterful two-unit boutique condominium has effortlessly combined the best of Brooklyn—iconic townhome and modern penthouse. These are not cookie-cutter developer homes--they are charming revivals that honor the history of the neighborhood. Crown molding, wainscoting, ornate fireplaces with original wood mantels, complement subtle modern details that sing "home, sweet, home."
SERENE SOPHISTICATION
Each unit is the personification of tech-lux, with smart fixtures perfectly accenting classic features, amazing closets and baths that are awe-inspiring retreats.
UNIT 1
A duplex that perfectly mirrors the triplex with equally lavish features and amenities. This 2-bed, 2-bath, with laundry and access to the beautifully paved backyard, is sure to command the attention of the homeowner with refined taste on sight.
UNIT 2
UNIT 2, THE TRIPLEX, is a 4-bed, 4.5 bath destination for affluence. Every detail, from the light fixtures to the outlet covers, were chosen with your dreams and desires in mind. Exquisite woodwork meets you at every turn and is complemented by premiere tilework. A chef's kitchen, with best-in-class appliances, sits between an amazing dining space and chic living room—perfect for entertaining. Floating, Brazilian wood steps take you to the bedrooms and roof.
THE BEAUTY IS IN THE DETAILS
Every inch was strategically designed and immaculately restored for your satisfaction.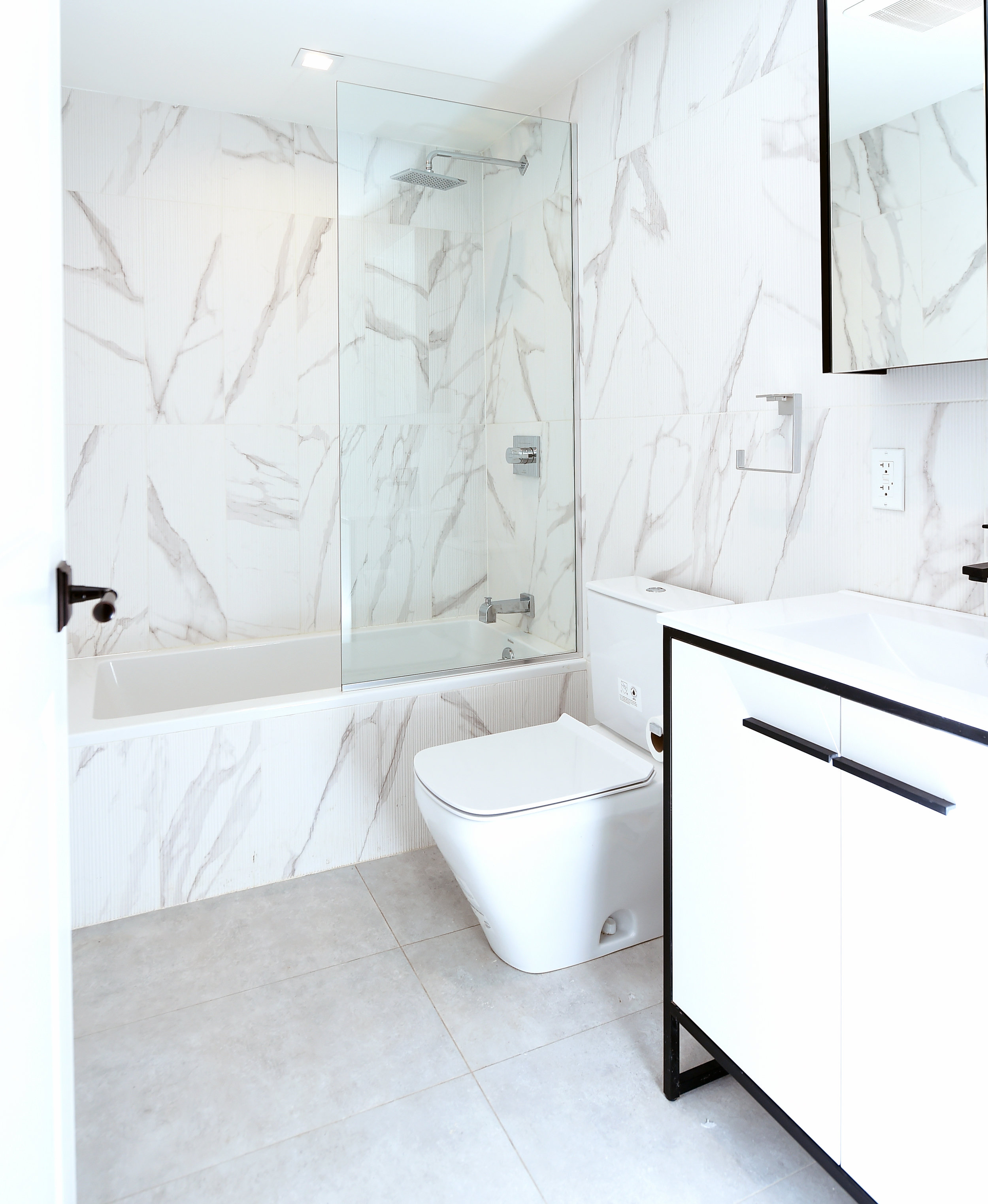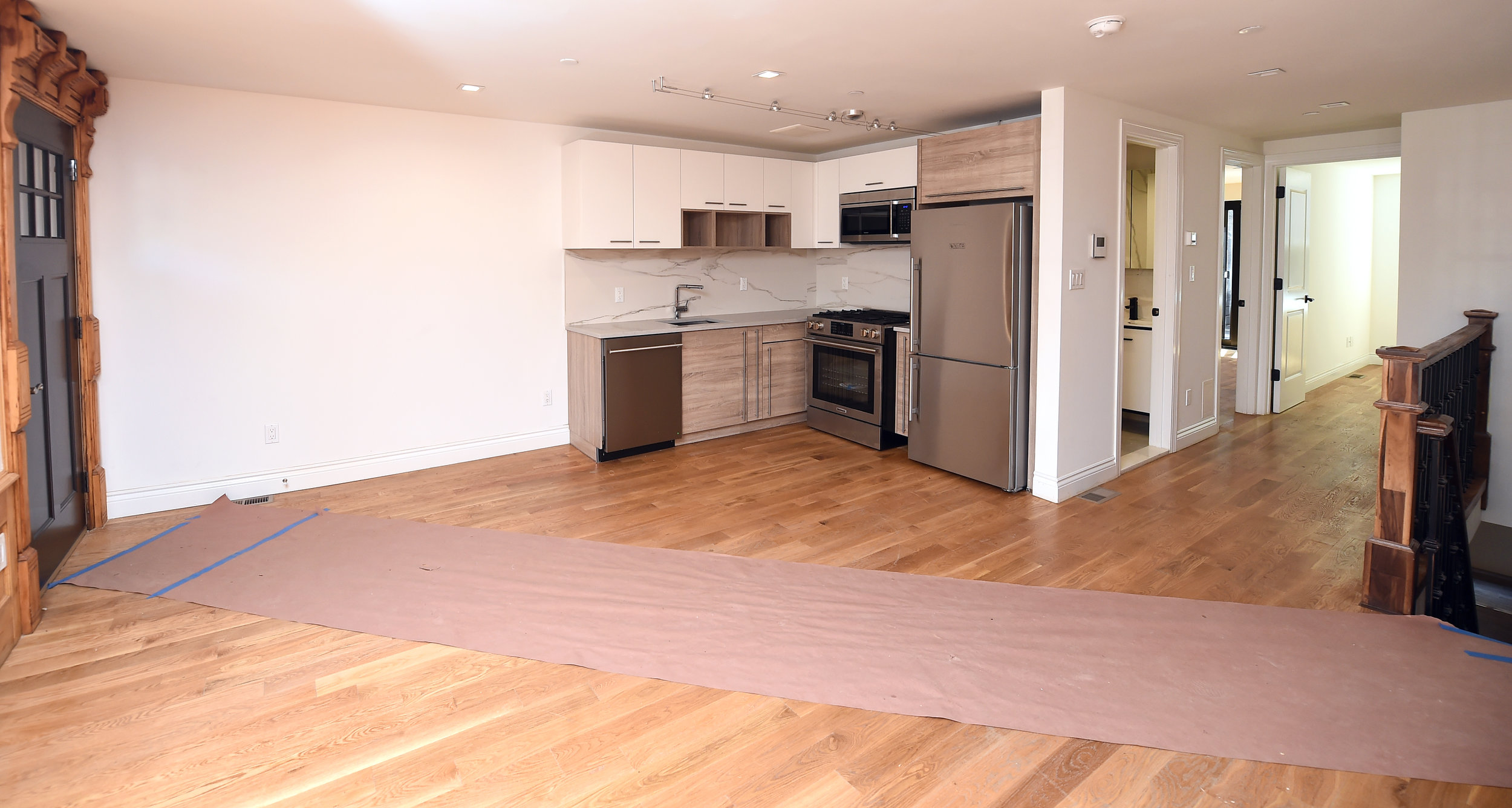 NOTABLE FEATURES THROUGHOUT THE CONDOMINIUM
PAVED BACKYARD WITH A FIREPIT | RESTORED BROOKLYN TOWNHOME WOODWORK & ORIGINAL DETAILS | ROOFDECK WALNUT HERRINGBONE FLOORS IN GREAT ROOM | SECURITY SYSTEM | BOSCH & THERMADOR KITCHEN APPLIANCES
Yona Condos is centrally located in the Historic District of Bedford Stuyvesant with easy access to reliable train lines, the A and C, and plenty of buses, that take you downtown and into Manhattan in minutes. Chic shops, art galleries and notable restaurants and bars, are your neighbors—ensuring you don't have to travel far for amazing entertainment and amenities. BAM, the Barclays Arena, and Atlantic Mall are also short rides away for your enjoyment. If you've been searching for the perfect home, search no more
This advertisement is not an offering. It is a solicitation of interest in the advertised property. No offering of the advertised units can be made and no deposits can be accepted, or reservations, binding or non-binding, can be made until an offering plan is filed with the New York State Department of Law. This advertisement is made pursuant to Cooperative Policy Statement No. 1, issued by the New York State Department of Law.CP17-0116.Sponsor: 488 Madison LLC, 1650 Eastern Parkway, Brooklyn, New York 11233.